Hijab Hysteria: The European Court of Justice Caught Between Discrimination and "Neutrality"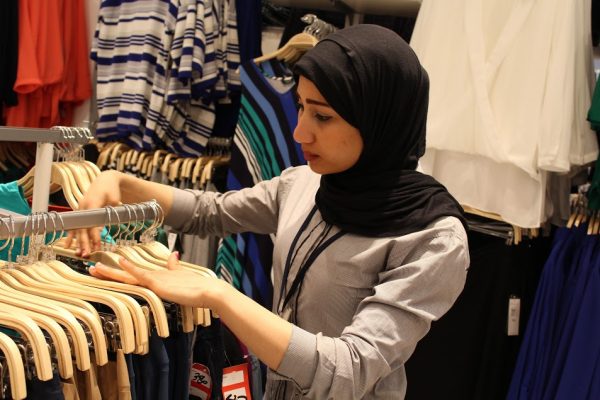 By: Doaa Abdelghany
@Dootsie5
The European Court of Justice (ECJ) was caught in the crossfire between calls for religious freedom and secularism in a landmark decision on the hijab.
On March 14, the highest court in the European Union (EU) ruled that employers are allowed to ban the wearing of any "religious, political or philosophical symbols" at the workplace.
This ruling came after the cases of two women, Asma Bougnaoui and Samira Achbita in France and Belgium, were referred to the Court.
The two women were dismissed from their work after refusing to remove their Islamic headscarves.
In a press release, the ECJ said that a company's wish to project 'neutrality' is legitimate and that such a decision "does not constitute direct discrimination."
"The ECJ is not a human rights court; it is fundamentally concerned with freedom of movement and trade and is not bound by the judgements of the European Court of Human Rights (ECHR)," said Jason Beckett, visiting assistant professor of law.
Human rights are essentially concerned with the relationship between the citizens and the state and  not the relationship between the citizen and their employer, Beckett added.
The ruling is nevertheless binding upon the EU's 28 countries and must be applied in Belgian and French courts.
Some have expressed concern that the use of the term "neutrality" by the Court could be problematic when having to decide on cases where there could be obvious discrimination against employees.
"I don't think there is such an objectivity in these rulings, that we might hope to actually see, because there will inevitably be an element of interpretation," said James Sunday, visiting research assistant professor of political science.
Despite the previous support for the ruling by leaders such as Angela Merkel and Marine Le Pen, who have expressed similar sentiments regarding the burqa, the Court's decision was met with different reactions across Europe.
Manfred Weber, head of the centre-right European People's Party, the largest in the European Parliament, considered the ECJ's ruling as a victory for European values.
John Dalhuisen, director of Amnesty International's Europe and Central Asia programme, however, said that the ECJ's ruling gave "greater leeway to employers to discriminate against women – and men – on the grounds of religious belief."
Earlier in February, British Prime Minister Theresa May said there will be no ban on burqas, saying "what a woman wears is a woman's choice" in a public statement.
The impact that this ruling would have on individuals is demonstrable, especially since it is now implemented from a legal framework.
"In plural societies, we are no strangers to codification through legal framework and discriminatory policies, and this ruling is a different means to the same end, that may have already existed and is being normalized," said Sunday.
The ruling also raises the question of whether or not the presence of a Jewish kippah, a crucifix, a Sikh turban, or an Islamic headscarf in the workplace would be considered detrimental to the image of neutrality that companies attempt to maintain.
"To what extent should employers be bound by human rights and this will always be a balancing act… Lately the trend has been secular," Beckett added.
Several analysts and news organizations suggested that the court ruling might be targeting the Islamic hijab, in specific, when compared to the other religious symbols.
"This ruling is disproportionately targeting Islam and no one who objectively sees these rulings can really say otherwise," added Sunday.
It is almost inevitable that the court would reach this ruling and would call it employer's freedom, especially with Europe's current cultural environment, where Islamophobia is becoming predominant, said Beckett.
Although this law is to be implemented on EU member states, UK Government's Top Law officer Dominic Grieve told The Daily Mail that Britain will abide by the new law even after Brexit takes place.
Amy Elshafei, an AUC Architecture Alumna working in London, who sports the hijab spoke to The Caravan about her experience.
"My bosses have always been open to have me in all types of meeting project related. I would say I've never felt my veil is a burden or something negative," said Elshafei.
She added that taking away what a person chooses to wear freely is difficult because it takes away from their identity.
"It's very ironic. We are disappointed from those international laws while hijabies are more discriminated towards in Egypt, where restaurants ban entry to hijabies for the 'prestige of the place'," she said.
Ayesha Warrak, a karate instructor and a fundraising manager of a women's charity in Northampton, UK, also expressed her opinion about the ruling to The Caravan.
"I'm disgusted and very angry as I feel it does the total opposite to what they think it will do, which is to oppress women. Once again, women are the stick used to beat Muslims down with, foreigners and minorities."