Editor's Note: Mental Health and Social Stigma in Egypt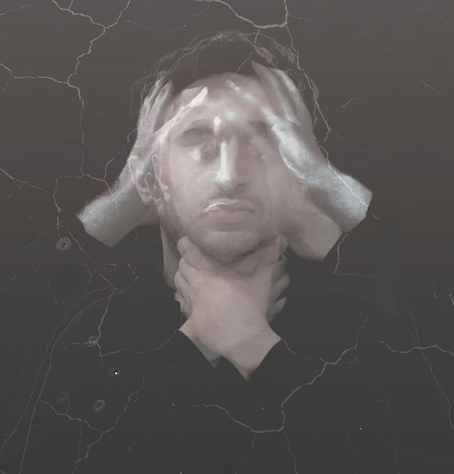 By: Mohamed Kouta 
Editor-in-Chief
You turn on the news and hear that Prince Harry has been suffering from depression since the death of his mother, Princess Diana.
So, you flip the channel after a couple of minutes and hear how they're trying to constitutionally impeach President Donald Trump on the grounds of mental incompetence.
And that's all very dramatic so you then turn on Netflix, where Westworld and 13 Reasons Why are now among the most-watched series of the day.
Or perhaps you're not even home at all and instead driving on the roads. Some truck overtakes you and as you honk at them, you make that tired gestures we all know and yell "enta magnoun?" (are you crazy?) at them.
Or how about that one time that one professor failed you and you instead dismissed it because "el set di las'a" (this woman is deranged)?
And so it's clear that our days are charged and full to the brim with references to the state of mind.
Yet despite a constant allusion to a person's mental well being, there is a surprising lack of awareness about mental health issues.
We hear others joke about all the time.
It's become an eccentricity that makes movie characters and TV stars all the more interesting.
But rarely do we ever stop to engage with what these representations actually mean for us, for those who actually do suffer from mental illness ,and for the society at large.
According to a study conducted for the National Survey of Prevalence of Mental Disorders in Egypt in 2009, approximately 16.93 percent of the population suffers from a form of mental disorder.
Published in the Eastern Mediterranean Health Journal, the study diagnosed 14,640 adults aged 18-64 years across five regions in Egypt using a MINI-Plus methodology.
It was concluded that 6.43 percent of the studied population suffers from mood disorders, 4.75 percent from anxiety disorders and 4.72 percent from identity disorders.
Scott Stossel, the editor of The Atlantic, once said "to grapple with and understand anxiety is, in some sense, to grapple with and understand the human condition."
This existentialist view of anxiety has its roots in the father of psychoanalysis, Sigmund Freud, who said that the 'riddle of anxiety' is central to the human condition, and that our mental life is characterized by psychic conflict.
Anxiety, in turn, is a signal that our unconscious drives are in conflict; the ego is repressing a libidinal impulse we are not even aware of. All we are aware of is this anxiety itself.
The pervasiveness of anxiety disorders is considered in Students Increasingly Deal with Anxiety, below. 
This article explores both the individual and structural factors that contribute to the prevalence of anxiety on campus.
Far From Home probes into the issue of international students on campus and how separation from their home country can create long-lasting and severe bouts of anxiety and depression.
Globally, about 450 million people suffer from mental or behavior disorders, and most studies seem to conclude that the figure is likely to increase in the near future.
In both Egypt and abroad, it seems that though there is indeed a genetic tendency to develop certain mental disorders, these are exacerbated by existing socio-demographic factors.
In fact, in Egypt, the primary factor triggering the onset of mental and behavior disorders is "being female."
And so, it is clear now that mental health is not just a question of individual behavior but that of a systematic and structural social flaw.
Nearly all societies, despite any claim to their progress on gender rights, inevitably disempower women or otherwise place them at the end of the social ladder.
Mental health also appears to be a question of class: different disorders are more prevalent in different levels of society.
Malak Saad's article In Search of Ballerina Bodies features a study in which it was found that eating disorders in Egypt are more common in urban areas than they are in rural communities.
Alternately, it is also apparent that individuals in rural communities develop disorders that have their roots in exposure to violence.
But violence is not confined to the lower and middle classes. In fact, it is a pervasive social phenomenon that plagues homes across all economic classes.
The two articles on page four explore how patterns of violence can have discursive effects both within and beyond the household they occur in.
Exposure to physical violence understandably carries significant psychological and developmental after-effects that can severely impair the wellness of both the parties involved and their children.
Egypt is a signatory to the Convention on the Rights of the Child, Article 19, which mandates States Parties to "take all appropriate legislative, administrative, social an educational measures to protect the child from all forms of physical or mental violence."
And the country has indeed incorporated this provision within its domestic legislation. The Child Law (No. 12 of 1996) was amended by Law No. 126 of 2008.
Article 3(a) of the law reflects the obligation under Article 19 of the Convention on the Rights of the Child. But Its enforcement is lacking and domestic violence persists on a wide scale.
The United Nations International Children's Emergency Fund conducted a study in 2015, revealing that 61 percent of children in Cairo suffer from physical abuse, compared to 65 percent in Alexandria and 67 percent in Assiut.
A report commissioned by Amnesty International in 2015 includes a survey conducted by the Ministry of Health, which reveals that approximately half of all Egyptian women suffer from spousal violence.
Almost equally as destructive is the widespread substance abuse endemic across Egypt.
Again, substance abuse is more common among the poor and in the rural areas. The most common drug of intake is Tramadol, which Egypt's United Nations Office on Drugs and Crime (UNODC) says is the cheapest and most easily available on the streets.
However, the dangers of substance abuse do not stop at addiction.
As explored through anecdotal accounts in Danah Al Ansari's The Chains of Addiction, the prevailing social stigma regarding substance abuse has drastically blocked efforts at reintegration.
In fact, social stigma has contributed to the aggravation of various mental disorders.
These forms of exclusion can be found on the macro level, and are primarily directed against distinct social groups.
Aside from women and children, homosexuals are perhaps among the most aggressively discriminated against in Egypt.
However, the criminalization of homosexual behavior is still rooted in a perception that it constitutes a medical anomaly.
First published in 1968 by the American Psychiatric Association (APA), the Diagnostic and Statistical Manual of Mental Disorders (DSM) did indeed list homosexuality as a mental disorder.
But that view has long since been abandoned. The APA delisted homosexuality as a mental disorder in 1987, followed by the World Health Organization in 1992.
Yet, what LGBT in Egypt reveals is that many still operate under this logic. Many are still being 'treated' by psychiatrists and psychologists for their homosexuality.
Those struggling with these disorders often have their lives made more difficult due to the social stigma surrounding mental health.
Egyptian society still views mental illness as an aberration, as something left in the shadows, something to be kept under wraps.
Sadly, the conventional wisdom here is that seeking help is an admission of weakness, as something that brings shame and dishonor to the family.
But until we stop and reconsider the effects of this stigma on compounding mental illnesses, we cannot expect the situation to get any better.