Trouble in Paradise? Divorce and Domestic Violence Behind Closed Doors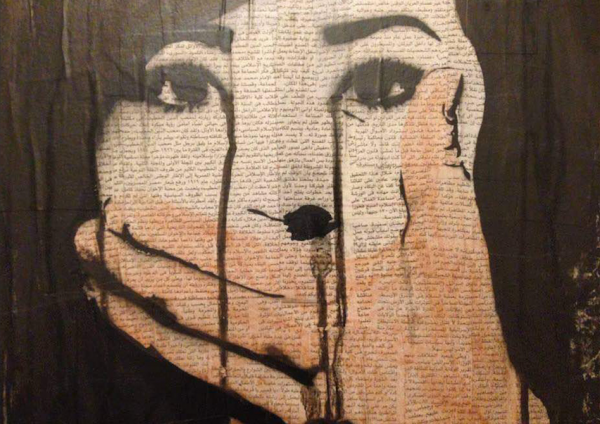 By: Malak Saad and Dina Nassar
@MalakSaad76 @DinaNassar3
Recent research has shown that abuse behind the closed doors of dysfunctional family homes has a direct effect on every member of the household.
Divorce and domestic violence are all the more distressing for the children living in these conflicted homes, says the United States National Center on Child Abuse and Neglect.
Ahmed, a 22-year-old student, admits that living through his parents' divorce caused severe depression and significantly impacted his academic life.
"It affected every aspect of my life. They got me so involved in every step along the way and it got so messy that I couldn't possibly focus on my studies. I could see the negative effect this had on my GPA," he said.
Various studies have revealed that children of divorcees suffer more behavioral and mental health problems than children growing up in two-parent families.
A study by the American Academy of the Child in 1985 found that children of divorcees underperformed in comparison to those from 'intact' families.
Boys also showed more adverse effects than girls. These findings were corroborated in subsequent studies such as a report featured in the Journal of Marriage and Family in 2005.
These developmental problems sometimes persist into adulthood, leaving latent psychological marks that manifest into mental health issues.
"I felt so upset when my parents got divorced. Especially, during many events at my school, my friends used to ask me where is your father and I could not answer," Farida El Baz, a child of divorcees told The Caravan. 
"I felt that all of my friends were better than me because they lived with their parents in the same home."
Sarah Fahmy, a counseling psychologist, spoke to The Caravan about ways in which parents could minimize the negative effects of separation on children.
"Parents [going through separation or a divorce] should maintain a good relationship and get involved in their children's lives and embrace their emotions," she said.
Divorced parents agree that most of the negative consequences of divorce fall more heavily on their kids.
"The children should not get involved in any conflicts between their parents before or after divorce," Fahmy added.
While children of divorcees may be more independent than others they may still feel insecure or lacking at various stages in their lives.
"I know that my son will have low self-confidence and will feel unsafe, especially when he grows up," Hisham Mohamed, a divorcee added.
Some parents, however, appear to largely weigh the positives of separation, indicating that divorce gave them the opportunity to focus on other areas of their lives, such as their studies and professional careers.
"I started to work on my Masters after I got divorced. I did not allow myself to [fall] into depression or sadness because I focused more on improving myself to get a higher position in my job," said Perihan Monsif, another divorcee.
Divorce may also be a good solution for children who have been forced to witness the unending conflicts between their parents.
"I was so stressed out and always nervous when I used to live with both of them in the same house. While I was negatively affected by their divorce, it was somehow better than living with both of them," Mohamed added.
Divorce, however, is not the only instigator of domestic instability.
One of the main issues many households in Egypt and across the world suffer is that of domestic violence.
An AUC student, who asked to remain anonymous, admitted that his academic performance decreased notably when his father started getting physically violent with his mother.
"I was used to seeing him being verbally violent with my mother and even my brother and I, but I remember the first time I saw him hitting my mother and I couldn't do anything about it. I stopped caring about everything, including my academic life," he said.
According to Counseling Psychologist Georgette Savvides, the manner by which parents deal with their issues could help or damage their children's psyche and affect everything, from their relationships to their academic performance.
"It's never the divorce or the separation itself. It's how the parents do it that affects the psychology of the child. When the parents start using the children as communicators to deliver messages to one another or to punish one another, that's when a child gets affected," she said.
Savvides also warned of the impact of badmouthing – when one parent uses derogatory or negative labels to describe the other.
"[It's important for a] child [to] understand that they are loved, regardless of the parents being together or not," she said.
Children should also know "that they can see their father and mother anytime they please; and that they are not involved in the messiness of the divorce."