Denmark Diaries: Chapter One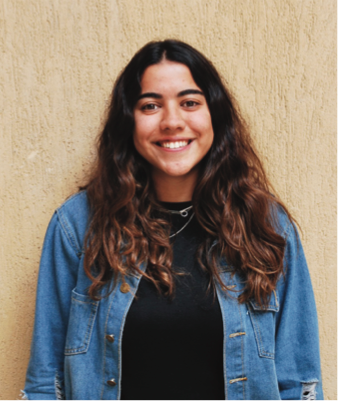 Malak Abdelnabi is The Caravan's Arts and Culture editor, having written on a number of issues such as the Oscars controversy. She is currently spending a semester abroad at The Danish School of Media and Journalism, which is one of Europe's leading institutions in the field. She will be writing weekly diaries narrating her shift from the Mediterranean to the Scandinavian. 
Riding a bike has always been something I would do during summer vacation on the North Coast.
I'd spend a week with my friend at a beach house in a compound no one knows, and so we'd have to get creative with ways to entertain ourselves; renting bikes was our favorite go-to activity.
We'd rent them for a couple of hours and just ride around, aimlessly.
That all changed when I got to Copenhagen for my semester abroad. I had read before coming here that most of the city's population used bikes as their main mode of transportation, so I decided that I would fully embrace this culture and I'd get a bike for myself.
But it wasn't until I was riding home one night in the rain, at around 11 pm with a soaked scarf on my head and no waterproof jacket on, that I realized just how much I'd gotten in over my head.
We're at a red traffic light, the Danes are behind me casually on their bikes, and as I fumbled around with the gears and the pedals, I could feel them looking at me and judging the non-Dane trying to blend in with the culture.
But it's getting better every day; I ride with a little more confidence and cross the streets I'm not supposed to with a little less fear.
I keep passing by places. And I keep making mental notes. Every day, I pass by this vintage clothing store and say I want to go there. I've been here for a month now and I haven't been to that store yet.
There's this bridge I traverse every time I go from my apartment to the city. I pass by it at least three times a week and on the sunny days (which aren't very numerous in this city) I tell myself, this would be a really nice spot to just sit for a while.
I had never done it though; it was just another mental note.
But today was different. I was on my way home and I passed the bridge. I was alone, with nothing to do and no plans. I raised my hand to signal that I was stopping in the middle of the street, which the Danes didn't like very much, but I didn't care.
I got off the bike, parked next to a bench and spent the next 30 minutes enjoying the good weather, and watching people passing by.