Online Counseling Promises Novel Alternative to Therapy in Egypt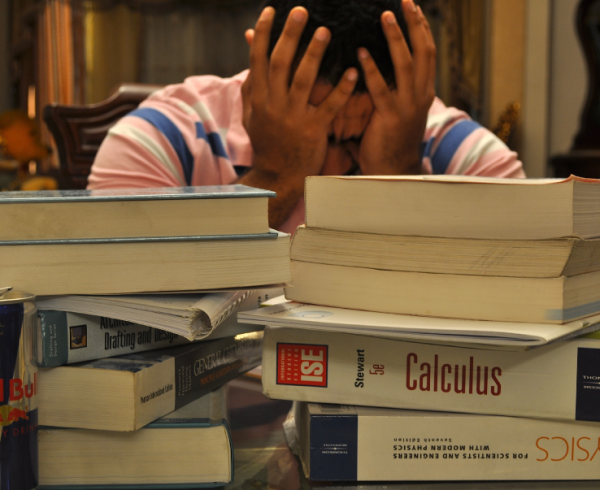 By: Yasmine Nabil
@Yasmin_Nabil
Two years ago, Engineer Ahmed Abou Elhaz survived an accident which left him bedridden for three months.
Immobile, he sank into deep depression but tried to seek professional help to deal with it. However, his efforts to find psychiatric help proved unsuccessful.
Abou Elhaz put his frustrations into action and created an online counseling website, Shezlong, a play on the phrase chaise longue.
The aim of online counseling is to provide professional psychotherapy and mental health services through the internet, without the restrictions of the physical world.
"If you cannot go to a doctor, you can talk to a doctor anywhere at any time with no complications or barriers," Elhaz said.
When Shezlong was launched in 2015, it became the first online platform for psychotherapy based in the Middle East and North Africa, with 100 doctors from 12 countries and 15,000 clients from 45 countries.
"One of the greatest advantages of Shezlong is that it helps provide counseling services to people who come from cities or neighborhoods that do not have psychotherapists at all, like Southern Egypt," Dr. Mohamed Elshami, a psychiatric consultant and co-founder of Shezlong told The Caravan. 
According to a number of medical journals and health care organization, more than 40 million individuals suffer from mental illnesses in the Middle East, with 15.5 million in Egypt alone.
But mental disorders and their treatment are seen unfavorably in Egypt, where there is a social stigma surrounding the issue.
Many are ashamed and reluctant to seek professional counseling services and instead depend on healing through religious institutions.
"Shezlong's greatest advantage is that it helps clients get over the anxiety associated with visiting a mental health professional since the client does not have to physically go to a clinic and meet people," said Elshami.
The website offers its services through video conferencing, online chat rooms and consultation in Arabic and English. It also promises clients privacy, affordability and efficiency under the slogan "You talk.. We help."
Abou Elhaz explained that to ensure the efficiency of the website, psychotherapists are chosen through a meticulous selection process based on a number of criteria including their qualifications, a minimum of five years of experience, a medical license and good computer skills.
Clients are also given the option of choosing their own therapist based on gender, name, country or cost. Prices start from EGP 80 for a one-hour session and vary from one therapist to another.
"[The claim that] talk therapy is ineffective is not true. It is very scientific and evidence-based and has been there since 1905. It has also helped many clients by achieving good results in a short period of time," said Dr. Amal Atwa, a psychiatric consultant in Mental Health Hospital in Mansoura.
However, Atwa explained the advantages specific to online counseling.
"I think online counseling platform in the Arab region is a great step."
"There are many Arabs who are living abroad and would like to talk to a therapist from their own country who would relate to them and understand their own culture," she added.
Other experts, however, argue that face-to-face counseling is better mainly because it allows for a more engaging and interactive environment between the client and the therapist.
Through this, the therapist can recognize the body language and physical gestures of the client more accurately in a real-life setting.
"I believe that a face-to-face counseling is much more helpful. You build a relationship with your therapist and that in itself could be healing. It is different when you are physically in the room," said Noreen Ben Halim, counselor at AUC Counseling Center.
"Both types of counseling are complementary to one another. Online counseling makes things easier in many ways but the clinic also remains very important," Abou Elhaz added.